Do you have a compelling strategy and clear goals, but notice that they are often implemented too late or not to the fullest extent? Is your workforce made up of highly skilled professionals who despite their qualifications are struggling to bring their teams along for the ride?
Leader training & consulting: Communicate with charisma
Your company can have the most compelling goals, but if your leaders aren't able to get their teams on board you're giving away a significant amount of potential every day. According to a report by the Economist Intelligence Unit, poor communication can lead to low morale, missed performance goals and lost revenue. A separate study found that poor communication can cost large companies an average of $64.2 million per year, while smaller organizations risk losing $420,000 annually.
Leaders can only lead effectively if they are confident communicators and able to build credibility and trust – the basis for shaping high-performing teams. Communicating with impact, however, takes more than acquiring solid communication and presentation skills. It takes charisma – communication "from the inside out." Inspiring and charismatic leaders take teams, colleagues and superiors on their journey because they speak from their innermost convictions, embrace who they really are, and thus stand in their full power.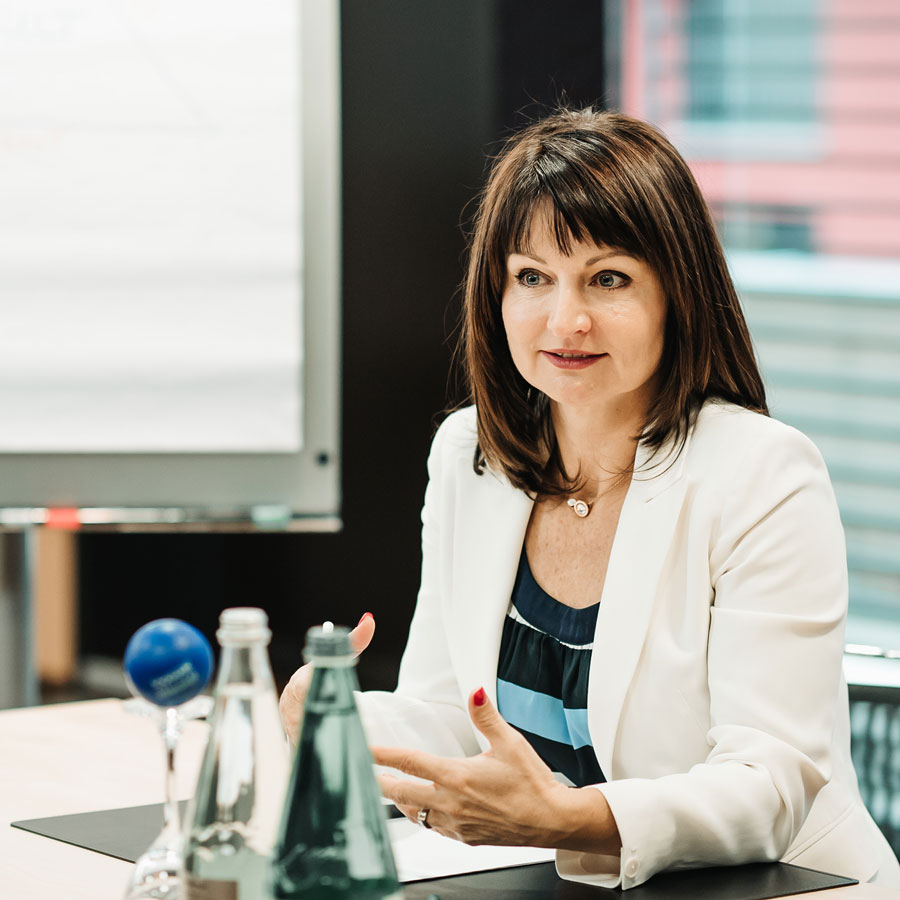 Content plays a comparatively unimportant role when it comes to impactful and credible communication. Tone of voice is 5.4 times more powerful and body language has even 8.1 times more impact than the actual word spoken. Any inconsistency between what is said and what comes across non-verbally to the listener significantly weakens the impact of the message or makes it even completely untrustworthy. I use an efficient dual approach to empower your leaders to mobilize their inner resources and enable them to trigger exactly the mindset shift they need to lead and communicate with charisma and authenticity:
I develop with my clients a customized approach with a focus on the practical application of learned skills based on concrete situations. I teach your leaders exactly the hands-on tools they need to bring their teams on board and their projects to life and weave the practice of the skills they acquire directly into the training days.
With this approach, they practice new skills throughout the whole training and embed new behaviors. If required your leaders will work out a concrete action and communication plan tailored to a specific challenge or project. 
Developing a "story" in congruence with corporate and personal goals
Speaking techniques
Presentation techniques
Authentic body language through newly acquired self-knowledge
Confident appearance
Active listening
Win-win dialogues
Constructive feedback
Being able to communicate with impact requires more than just a bunch of solid speaking skills. Inspirational and charismatic leaders take teams, peers and superiors on their journey because they speak from their innermost conviction, own who they truly are, and stand in their full power.
I will empower your leaders to open the door to their inner resources to trigger exactly the mindset shift they need to step up and communicate and lead with charisma and authenticity.
Identification of personal values
Development and rediscovery of strengths
Acceptance of the authentic self 
Detecting previous discrepancies between real and shown self
Working out one's own brand
Indirect increase of self-confidence through awareness and acceptance of the above elements
Learning to step across anxiety out of the comfort zone
Knowing the challenges that leaders in senior positions face from my own experience as a C-level executive I am speaking directly to the hearts and minds of your audience.
With my speeches, I inspire leaders to communicate with charisma, to lead with authenticity, and to bring their teams along no matter how ambitious the journey.
My topics evolve around "Leading with Charisma", "Authentic Intelligence for Leaders" and "Building Trust".
Inspirational and charismatic leaders take teams, peers and superiors on their journey because they speak from their innermost conviction, own who they truly are, and stand in their full power.
I take  your leadership event and panel discussions to another level by moderating with a high level of empathy and business acumen.
With my long-standing corporate experience at all hierarchy levels, I am well acquainted with the challenges of your audience and enrich your event by supporting both content and energy.
Get in touch to discuss how I can help you to get more engagement from your audience to make a lasting positive contribution to the achievement of your company goals.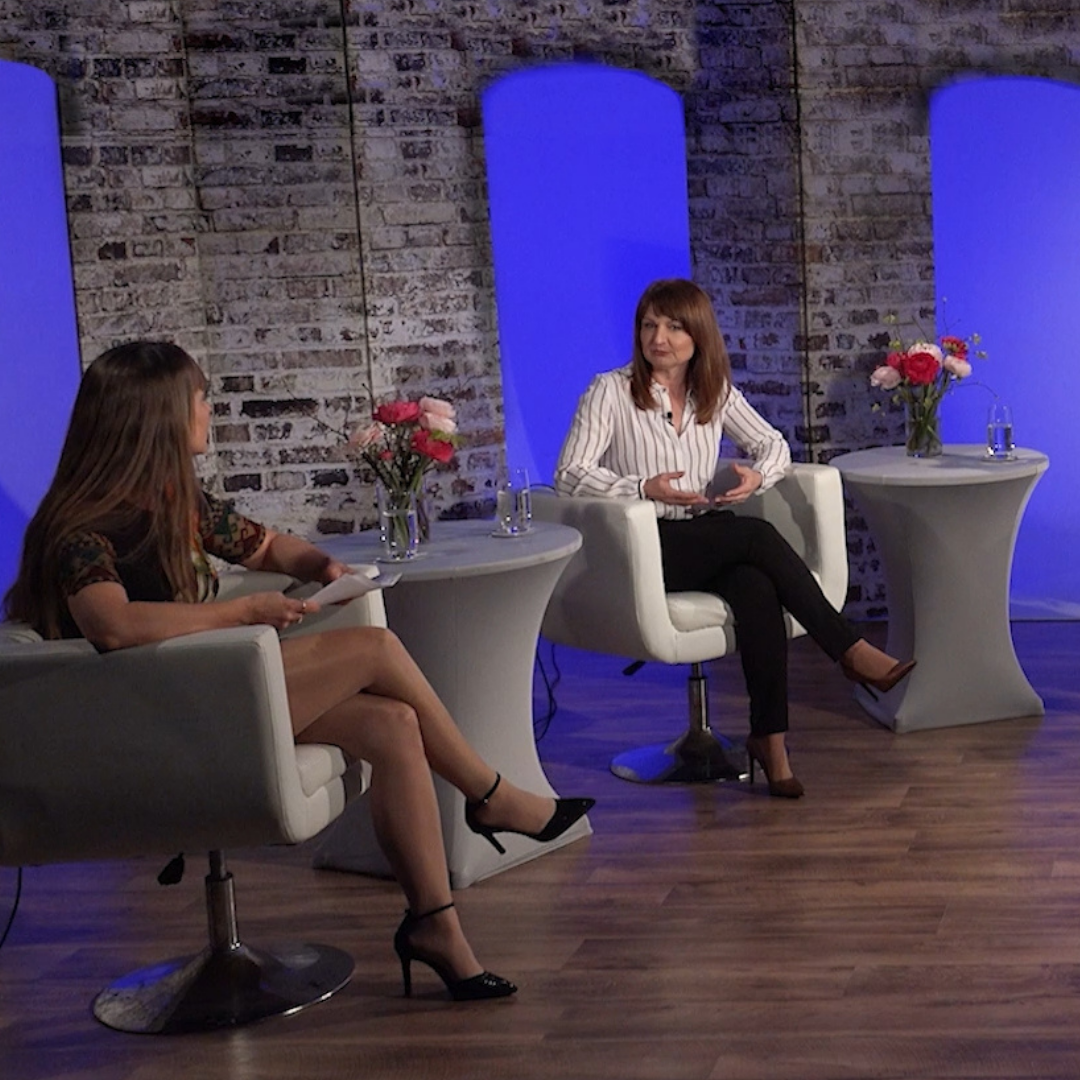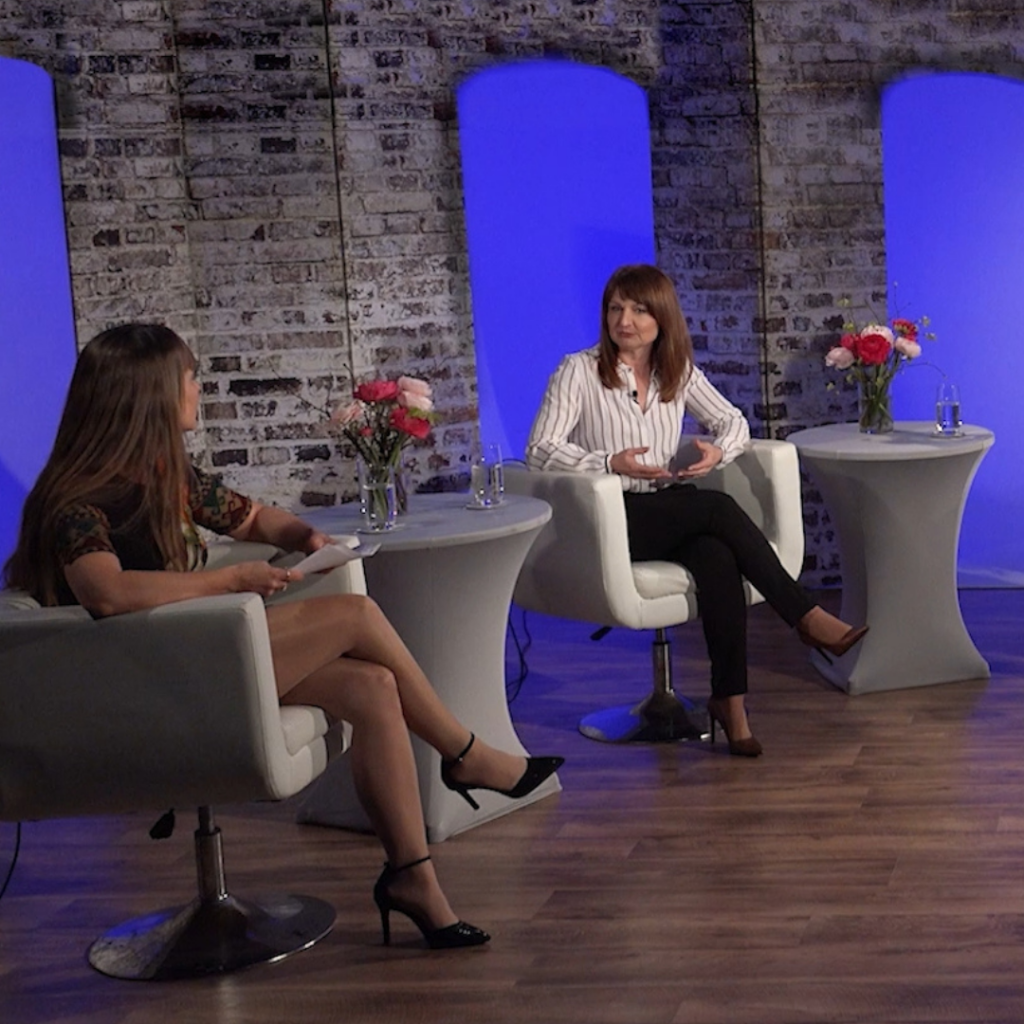 Your company, your leaders and their goals are unique and deserve a tailor-made approach. Book a free personal call with me to speak about options that fit your expectations and budget. I provide all my services in English, German or French.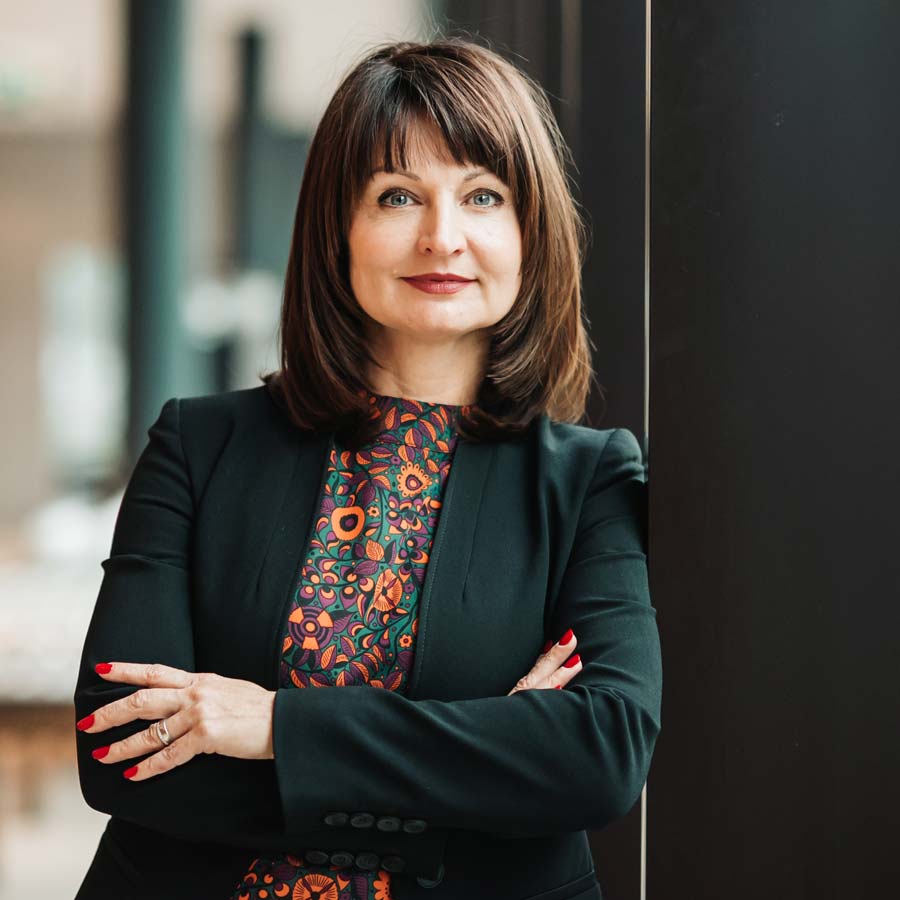 I am a leadership coach, author and long-time executive who empowers her clients to lead authentically and with charisma.
Prior to founding my company in 2019, I worked in corporate communications for over 20 years in various industries, steadily climbing the corporate ladder until I became a member of the executive committee of an international pharmaceutical company based in Zurich in 2015.
During my career in corporations, I gained extensive intercultural experience both in large organizations such as Daimler AG and in medium-sized companies such as Acino AG or the TV channel Arte.
In all these years, one thing has struck me time and again, especially from the perspective of my role as communications manager: Companies invest in strategies, infrastructure and also in the training of their employees. However, the sustainable benefit of the latter all too often falls short of expectations.
Oftentimes, leaders are unable to implement what they have learned for themselves. Mostly for the simple reason that they do not know how to sufficiently reflect on themselves and are unable to position themselves with confidence. The foundation, so to speak, is missing, the fertile soil on which the potential of employees and thus company goals can grow and flourish.
Today, I combine some of the most efficient self-development techniques with my own experience at all levels of hierarchy and thus provide leaders with tools to communicate with charisma, to lead with authenticity and to arrive in a zone of lasting high performance and happiness.
I hold an MA in Marketing Management from the Robert Schuman University in Strasbourg, France, and am a certified member of the International Association of Coaching Institutes (ICI). I conduct all my programs in English, French or German.