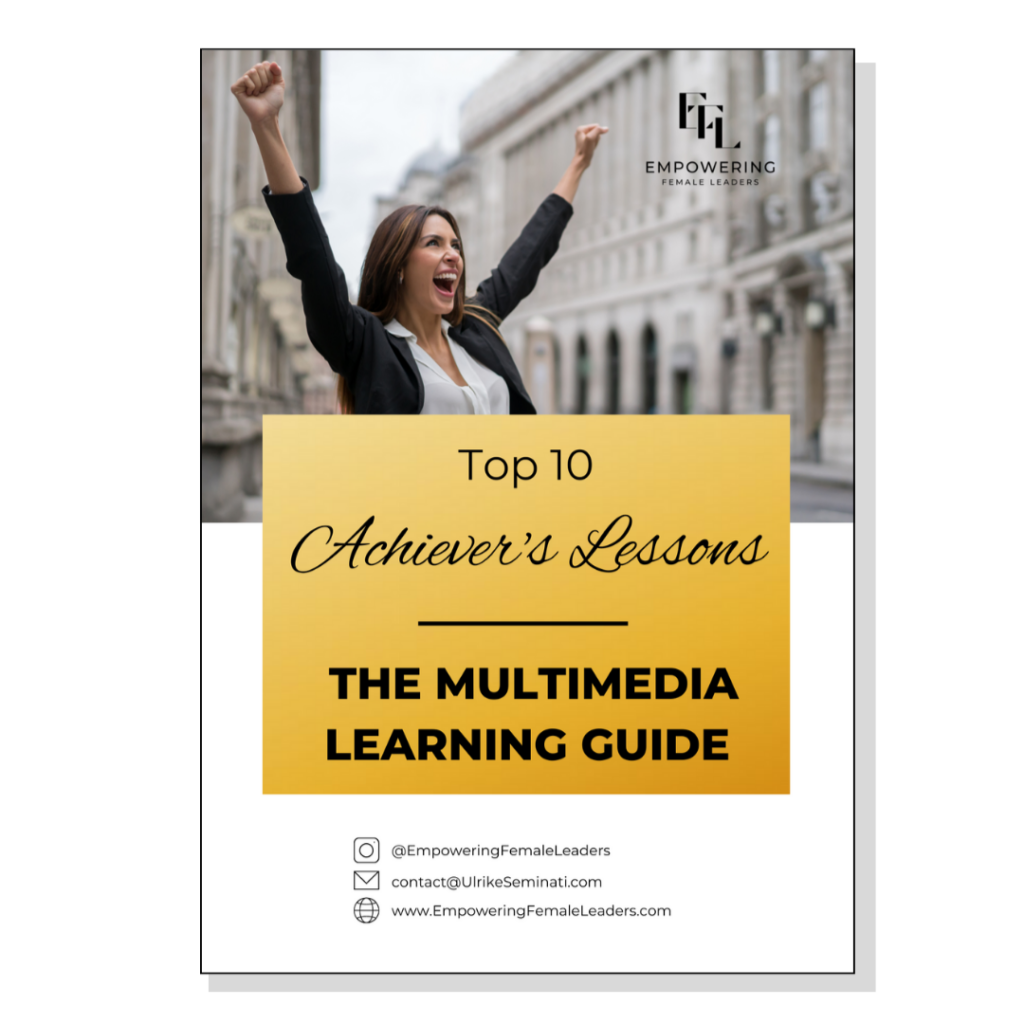 In this multimedia e-guide you are experiencing 10 powerful lessons to flourish and finally land that leadership spot you've been after. 

Get the tried and tested strategies that I've gathered during my over 20 years of excelling as a senior executive in the corporate world and the wisdom I came to by coaching hundreds of ambitious and hard-working women like you.
OUR HALF-DAY SIGNATURE BOOTCAMPS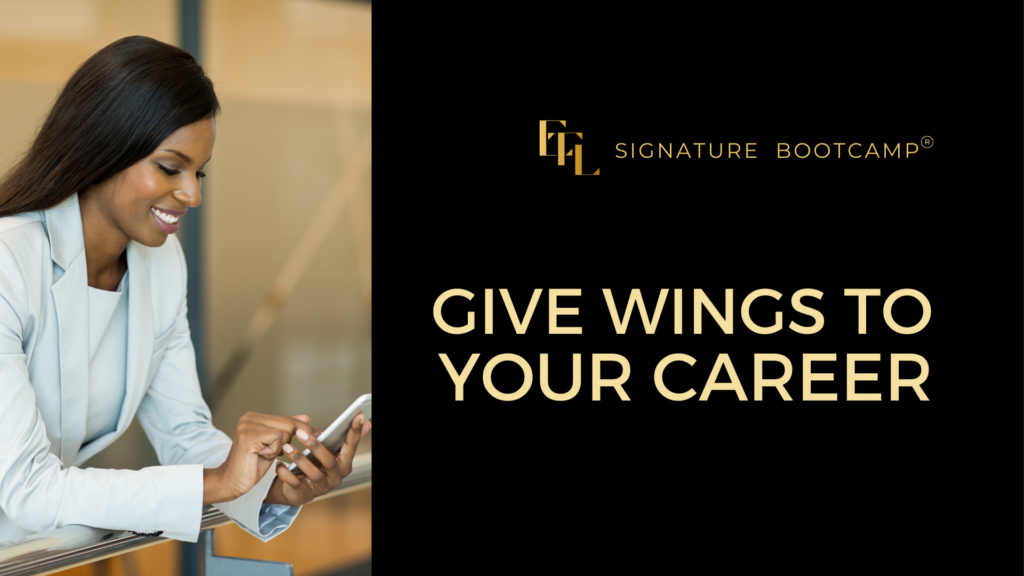 THE RECIPE FOR EXCELLING WITH EASE
Stuck in your career and tired of getting rejected for the really exciting roles? Get an exclusive look behind the scenes of hiring and finally understand the real reasons why you're not where you want to be and develop crystal clear career trajectories with the help of real-life examples of successful career shifts, understand how to know if you're on the right path, and know exactly what you need to avoid on your way to a successful career.
Next half-day online training:  24 September 2022
THE SECRETS OF BECOMING UNSHAKEABLE
Struggling to say no, uncomfortable with conflict and managing bullies? This transformational training day gives you the mindset shifts and deep-rooted changes you need to understand your self-worth, value your capabilities, and gain others' respect by being your unapologetic self. Learn how to master simple and powerful tools for becoming bold, daring and able to manage any situation at work and in your private life!
Next half-day online training:  22 October 2022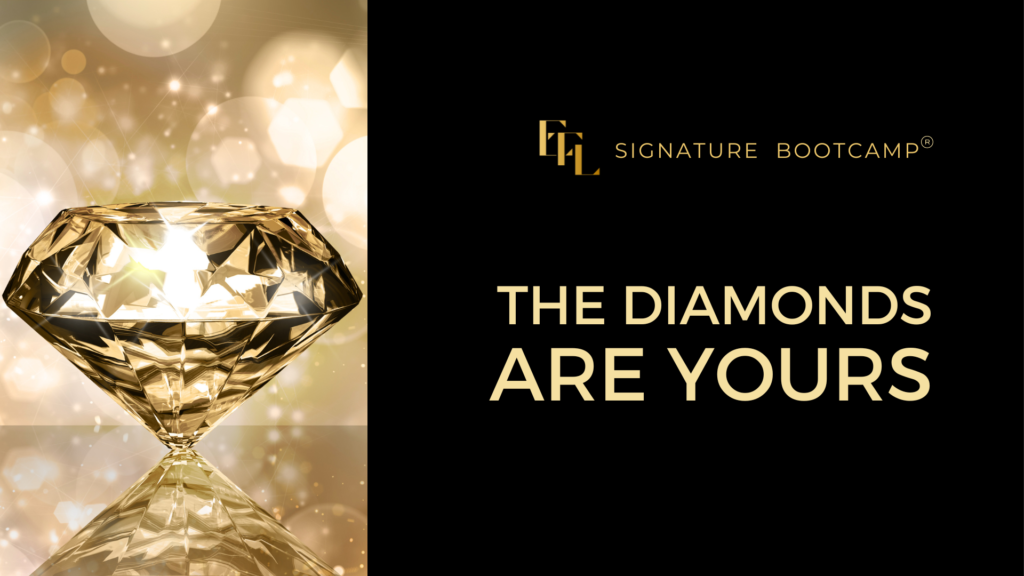 THE ART OF ATTRACTING MONEY
Are you tired of doing all the heavy lifting at work and still playing catch up with your finances every month? 
Discover how your own thoughts, beliefs, and behavioral patterns have been limiting your paycheck and fully release your financial potential! Learn how to eliminate your deep-rooted mindset setbacks, stop sabotaging your growth, and understand how to start ATTRACTING money instead of CHASING it
Next half-day online training:  26 November 2022
Want to get weekly tips & tricks?
Get more amazing content by signing up here!
OUR FREE ONE-HOUR Masterclasses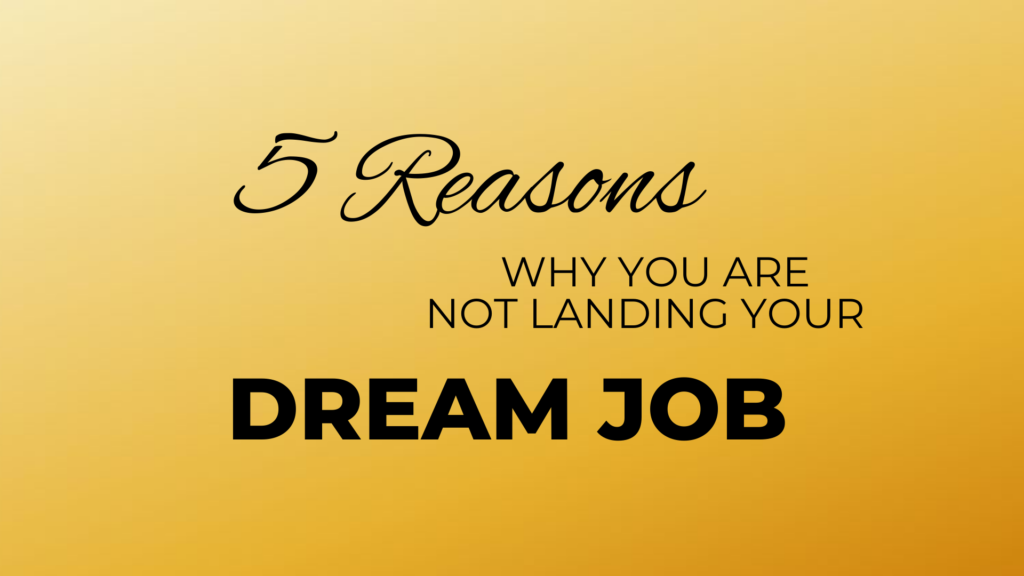 open the door to your dream job
Discover in this entirely free live training why you have not been landing your dream job until now and what you can do to get there quickly! Designed to help you uncover all the reasons why you've not landed the job of your dreams yet, this entirely free online LIVE training gives you unveiled insights behind the scenes of recruitment agencies and provides tangible tips on how to get yourself ready to land the job of your dreams. 
Free yourself from your inner limits
Discover in this entirely free live web class your key thought patterns that are limiting your paycheck right now and improve this situation in less than 60 minutes! Designed to uncover your subconscious thought patterns and behaviors, this entirely free online LIVE training gives you exactly what's in the name: the root causes of why you're not rich yet. Join at the date of your choice and find out what you can do to stop these sabotaging thoughts and behaviors right now!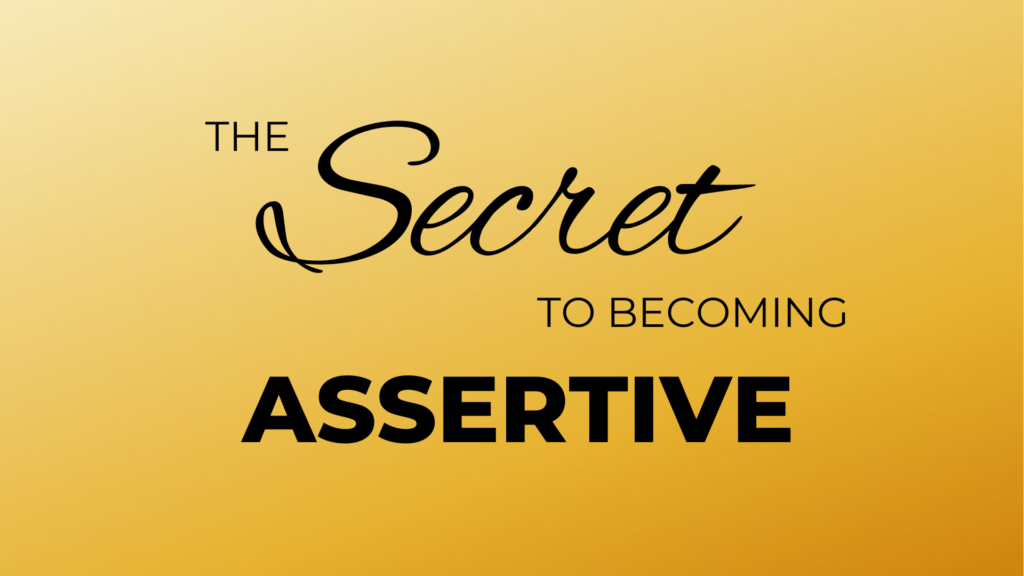 learn to be bold and assertive
Designed to give you 5 concrete tools to master tricky situations and deal with difficult people, this free online LIVE training gives you unveiled insights and tangible tips on how to stay on top of the game. This one-hour live training is your first step towards becoming bold, daring and courageous to stand up for yourself, so I trust you not to miss this opportunity.
Do you have questions about an upcoming training session? It's easy:
Just send me a direct message on LinkedIn or via E-Mail and you'll receive your access details.
The Empowering Female Leaders podcast is 
free!
to listen on all your favorite channels. Subscribe and don't miss any of the weekly shows: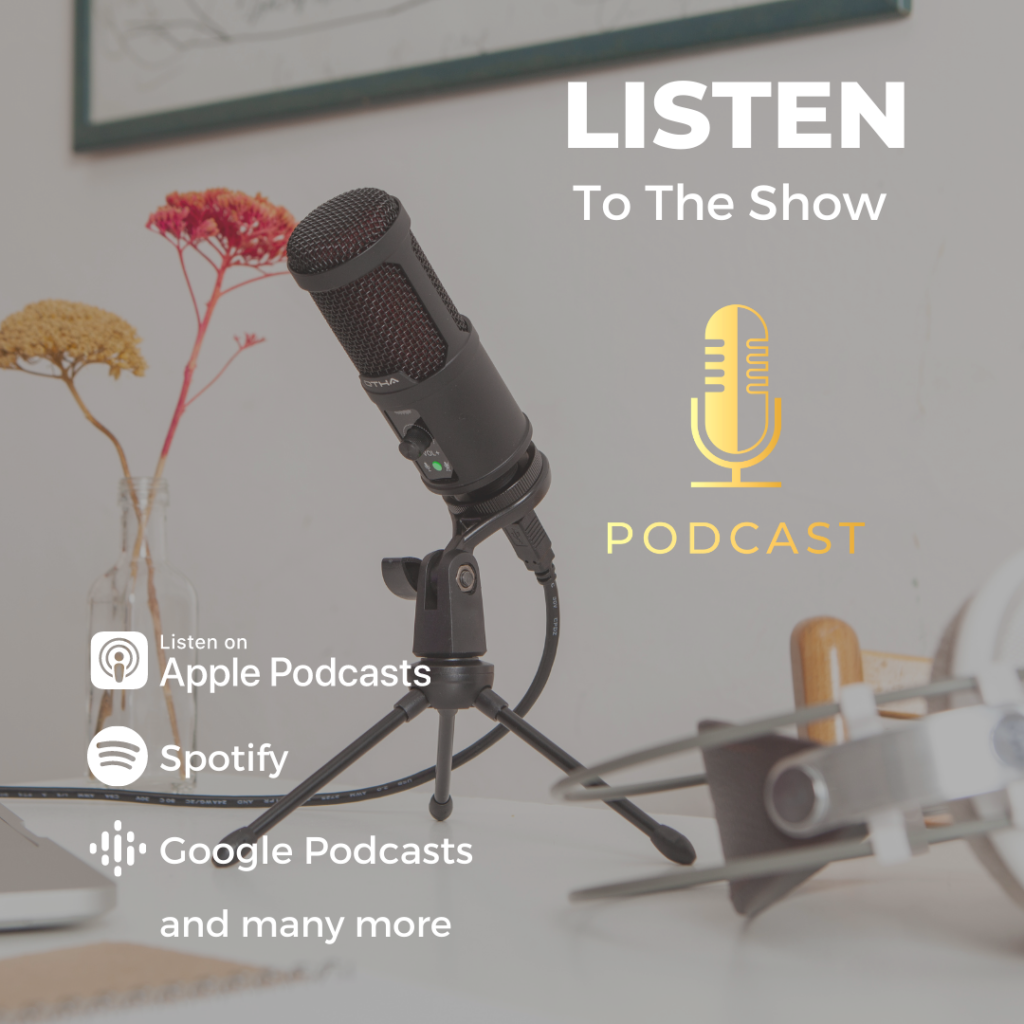 Are you a female leader and like to be on a live talk to share your stories and insights on the weekly show? Let's get in contact!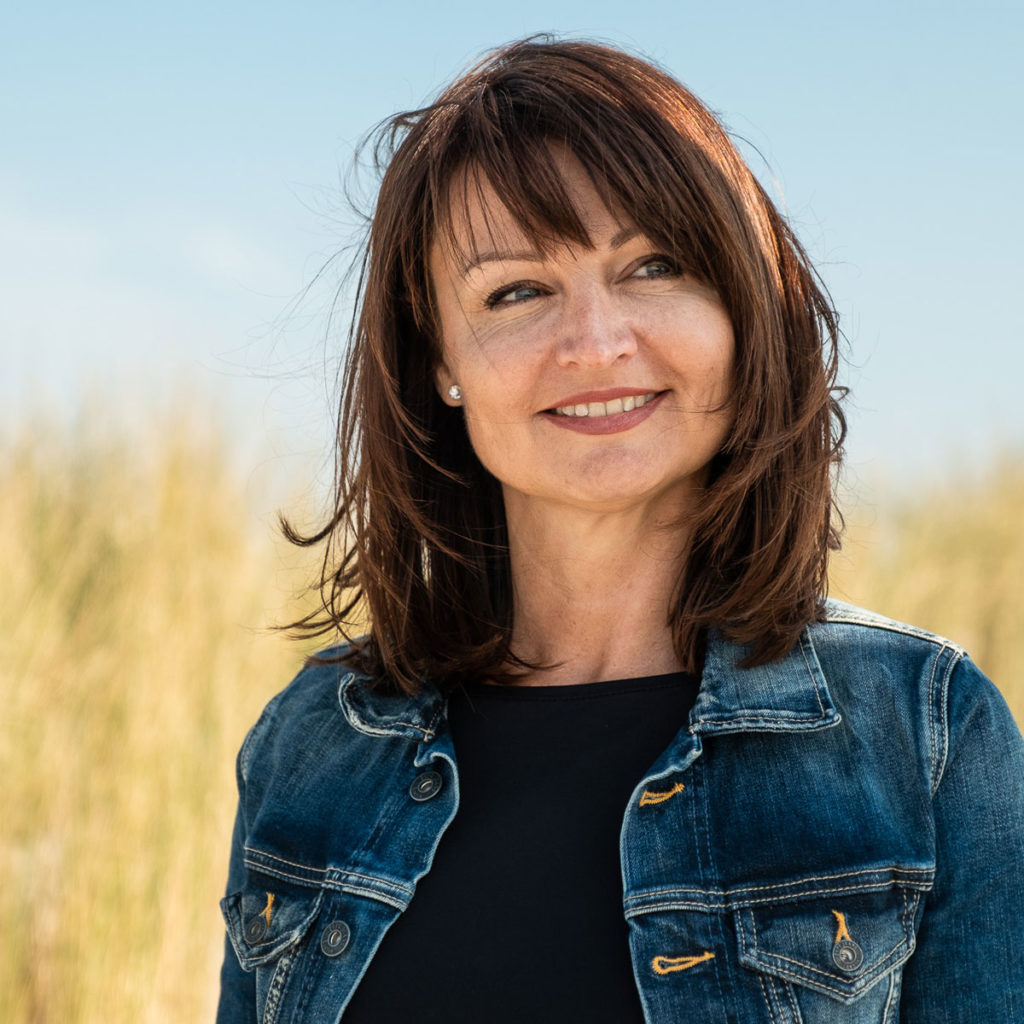 I decided to found Empowering Female Leaders in January 2021 because I felt the urgent need to encourage women to express their authentic leadership style without adapting to the patterns of a male-dominated business world.
Maybe to some of you, this sounds a bit radical, but I believe that female leadership is the biggest untapped potential that we have in this world. And I am not speaking about percentages in leadership teams. I speak about bringing in our perspective by deploying our true authentic leadership style. 
I have been a leader in the corporate world for over 20 years and most of the time I was so focused on achieving my professional goals that I did not question the (missing) opportunities of being fully myself. I tried to fit in, to please and the higher I climbed up the ladder, the more I played the role of what in my opinion a successful businesswoman should look like. 
Only when I decided to give up a well-paid job in 2018 to follow my calling of empowering other people to thrive, I realized how much my way of being at work had been biased throughout my whole career by my wish to adapt to behavioral patterns in the corporate world that were not mine – patterns, most of which had been shaped by men.
I also realized that despite my successful career (I had the chance to excel in a C-Level role for several years), I never had the feeling of fulfilling my full potential and I was never fully satisfied with my achievements.
But one thing I knew: It is in our own hands to change our destiny. We can decide how we want to feel and act and we are all the creators of our future. We do not need to adapt, please or apologize for being too "female" (and what exactly this means is unique to each one of us…).
This is the message that I want to bring to you. With Empowering Female Leaders, I want to bring more self-empowerment, authenticity, and joy to women from all over the world. I am not a native English speaker and the majority of our community members aren't either, but we all have something to say and an incredible amount of common ground. We all have a voice and valuable insights to share.
Join our LinkedIn group, follow us on Instagram and sign up for our podcast, and last not least, join some of the online events when you can make a bit of time in your agenda!
I am looking forward to getting to know you personally!
Warm regards,

Get free tools and special discounts for upcoming events via E-Mail - simply and timely
Subscribe to the E-Mail Updates for Empowering Female Leaders
Every woman has her unique perspectives, challenges and stories around career and leadership. Be bold and share yours in the linkedin group!