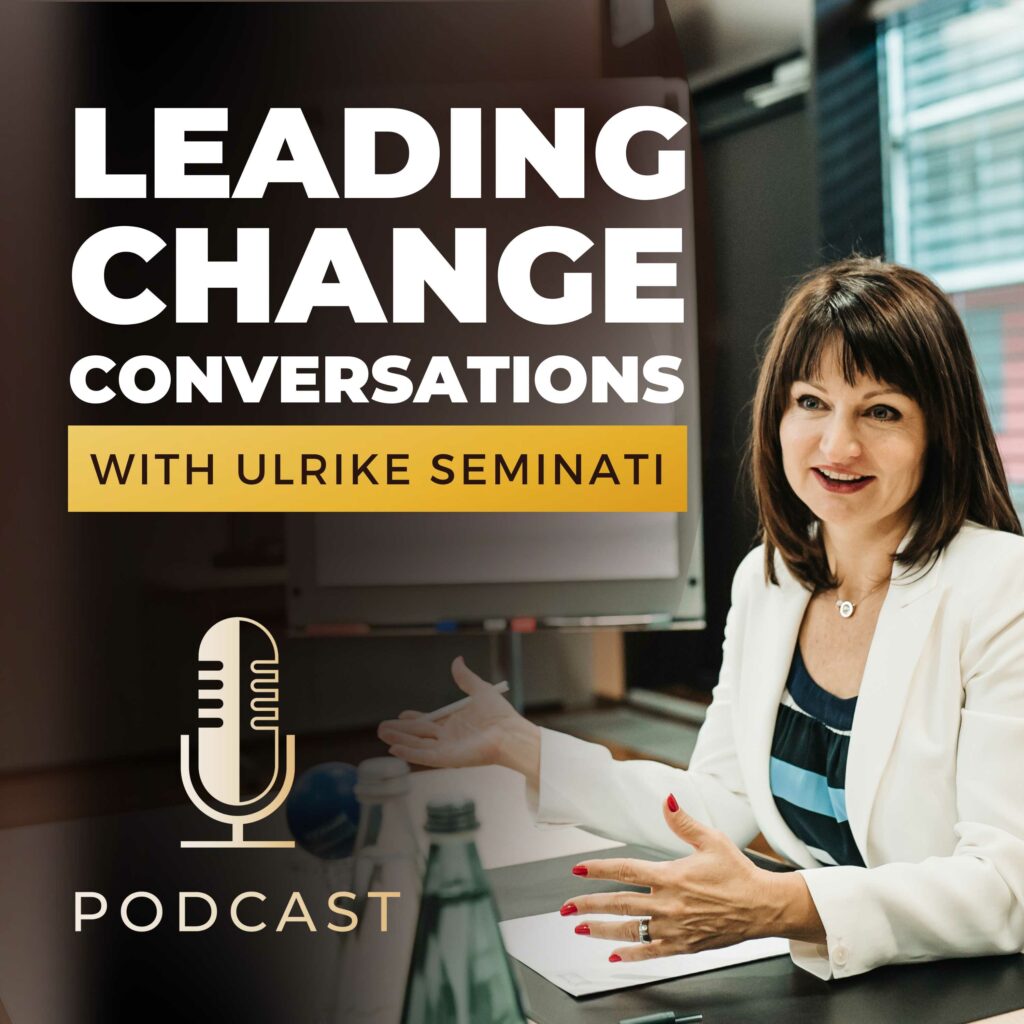 Welcome to "Leading Change Conversations", the unique podcast where we explore real-life situations with leaders like you, helping you conquer organizational change challenges. In every episode, we take a deep dive into a specific case study, sharing practical tips and strategies along the way. Our mission is simple: to arm you and your team with actionable roadmaps that make implementing these lessons at work a breeze!
Available at your favorite podcast destinations!
Get amazing content by signing up here!

Use our tools to go from stagnation to action.
Our live online classes held by Ulrike are designed to improve your power skills in an engaging way. Choose each month from a variety of different times and dates.
If you want to successfully lead through change you will get valuable hands-on advice on how to utilize your persuasive power in this practice-oriented guide.
Get you and your team unstuck by becoming one of our podcast guests and get free advise and tips that you can implement right away. 
LISTEN & SUBSCRIBE TO THE PODCAST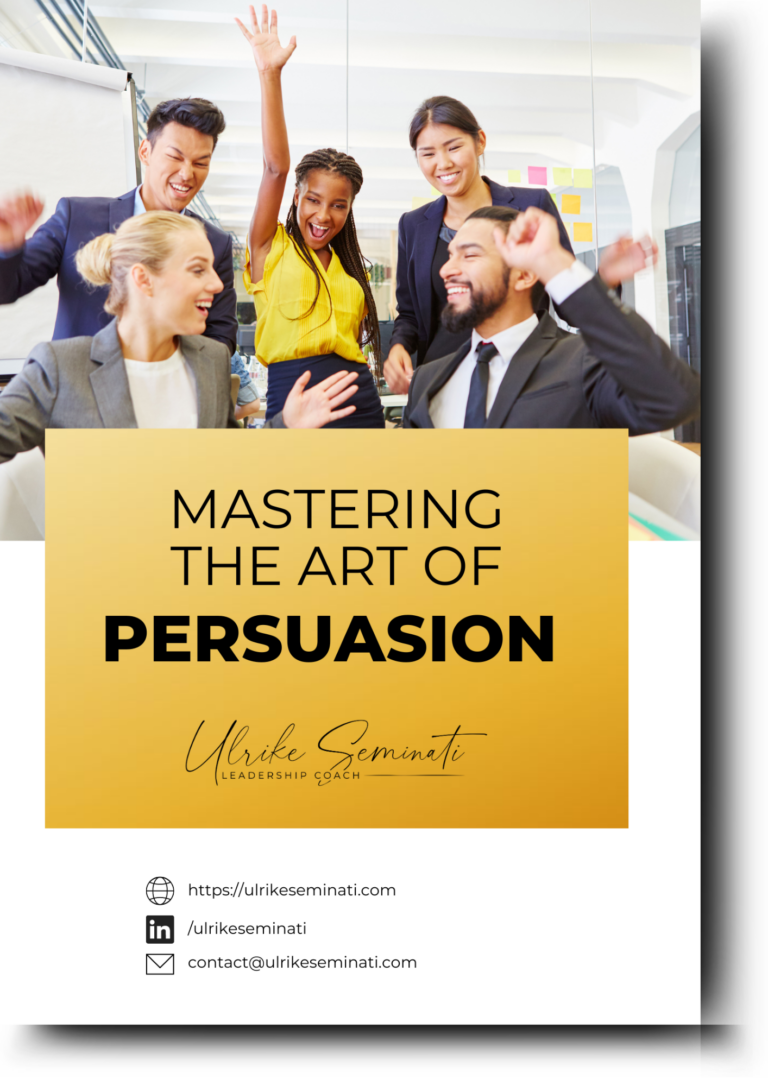 E-GUIDE: mastering The Art of Persuasion
If you struggle with gaining acceptance for your ideas, facing resistance when presenting arguments, or encountering challenges in convincing key decision-makers, this FREE e-book offers valuable practical advice and techniques. It equips you with the necessary tools to effectively trigger engagement and motivation in yourself AND in others.
The ever-fast-changing world of today requires leaders who inspire others to set out for new, promising goals capable to accompany their team members through major change. If you want to become one of these leaders you can learn how to utilize your persuasive power to bring your team with you along for the ride.

In this guide, I share with you an extraordinary tool to master the art of influence that I have applied with hundreds of leaders from around the globe. 
You will discover the secrets to generating intrinsic motivation within yourself and others, empowering you to achieve your goals with unparalleled joy and convictionT.