Empowering Female Leaders
Let's meet, get together and share empowering questions and insights around the evolution of female leadership! Through the many resources on my YouTube channel, my Podcast, and my online LIVE events, I offer free advice for women to help them learn, grow, and thrive.
Join my regular Live talks with women from all over the globe and gain profound insights into relevant topics, and a bunch of concrete takeaways for your own life . 
Get notified about upcoming events via E-Mail - simply and timely
Subscribe to the E-Mail Updates for Empowering Female Leaders
SHORT & CRISP ONLINE SESSIONS
Use this summer to get into action mode and connect with women from the group around burning personal development topics  in my free workshops and online games.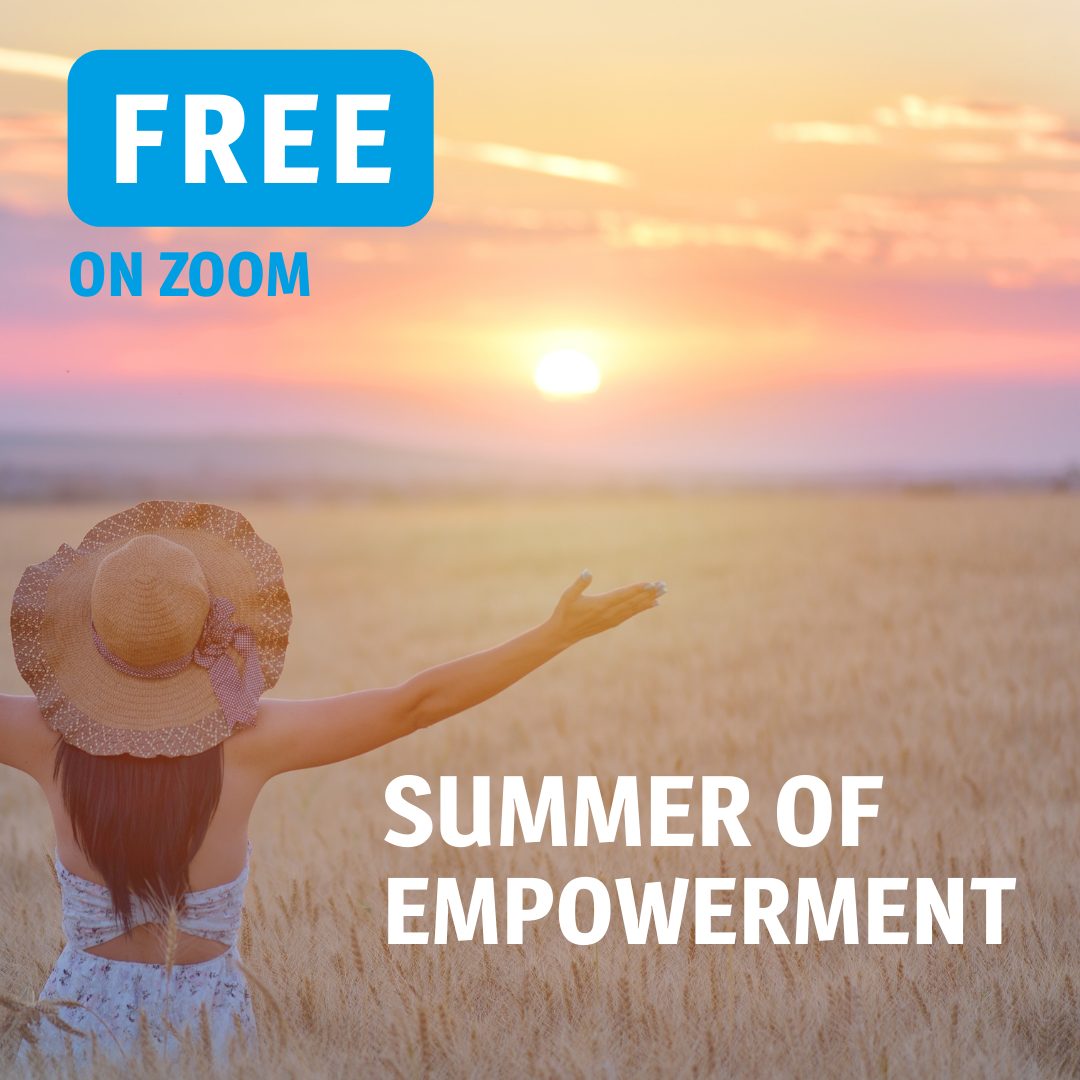 Want to register for an upcoming workshop session? It's easy:
Just send me a direct message on LinkedIn or via E-Mail and you'll receive your access details.
The Empowering Female Leaders podcast is 
free!
to listen on all your favorite channels. Subscribe and don't miss any of the weekly shows: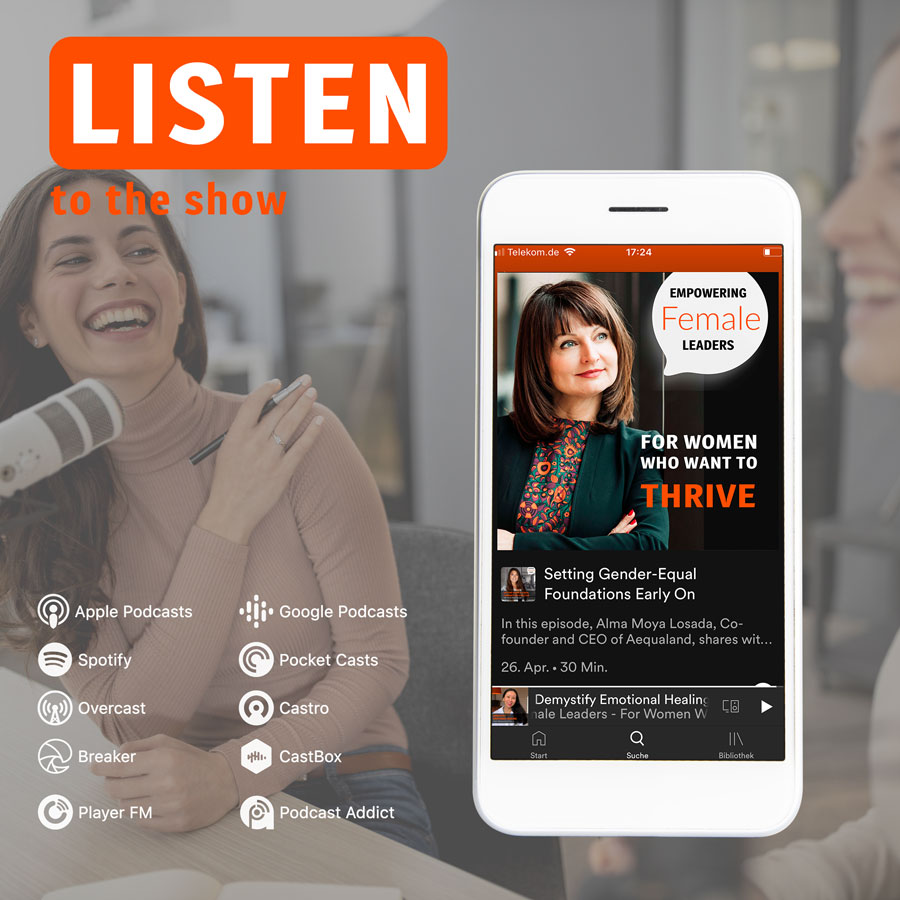 Are you a female leader and like to be on a live talk to share your stories and insights on the weekly show? Let's get in contact!
What's your take on female leadership? What questions are relevant to you? Share your thoughts and connect with likeminded people in the Empowering Female Leadership LinkedIn group!
This is the all open and
free!
LinkedIn Group for everybody around the Empowering Female Leaders Community, training participants and alumni.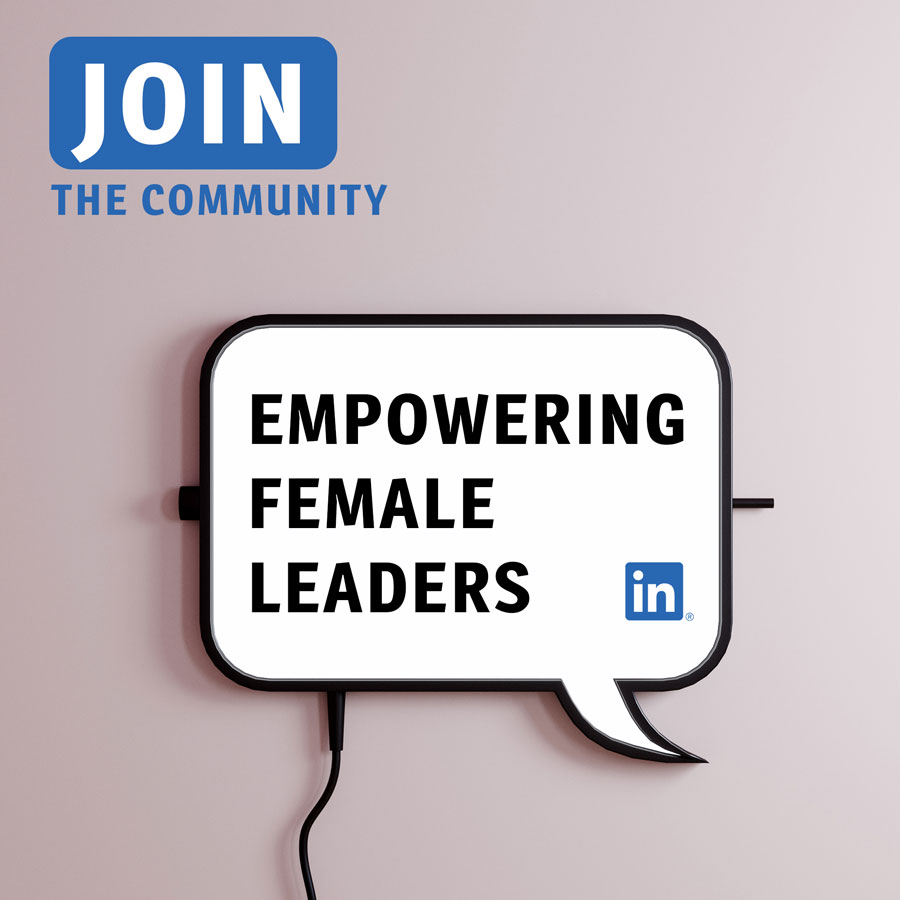 Every woman has her unique perspectives, challenges and stories around career and leadership. Be bold and share yours in the linkedin group!
toolbox:
Communicate with charisma
Do you want to be listened to and recognized for your competencies? Get
free!
access to this comprehensive toolbox to level up your profile and communicate, engage and motivate in an inspiring and authentic way:
Why I am so passionate about a community of female leaders who empower themselves? Read about my personal story here: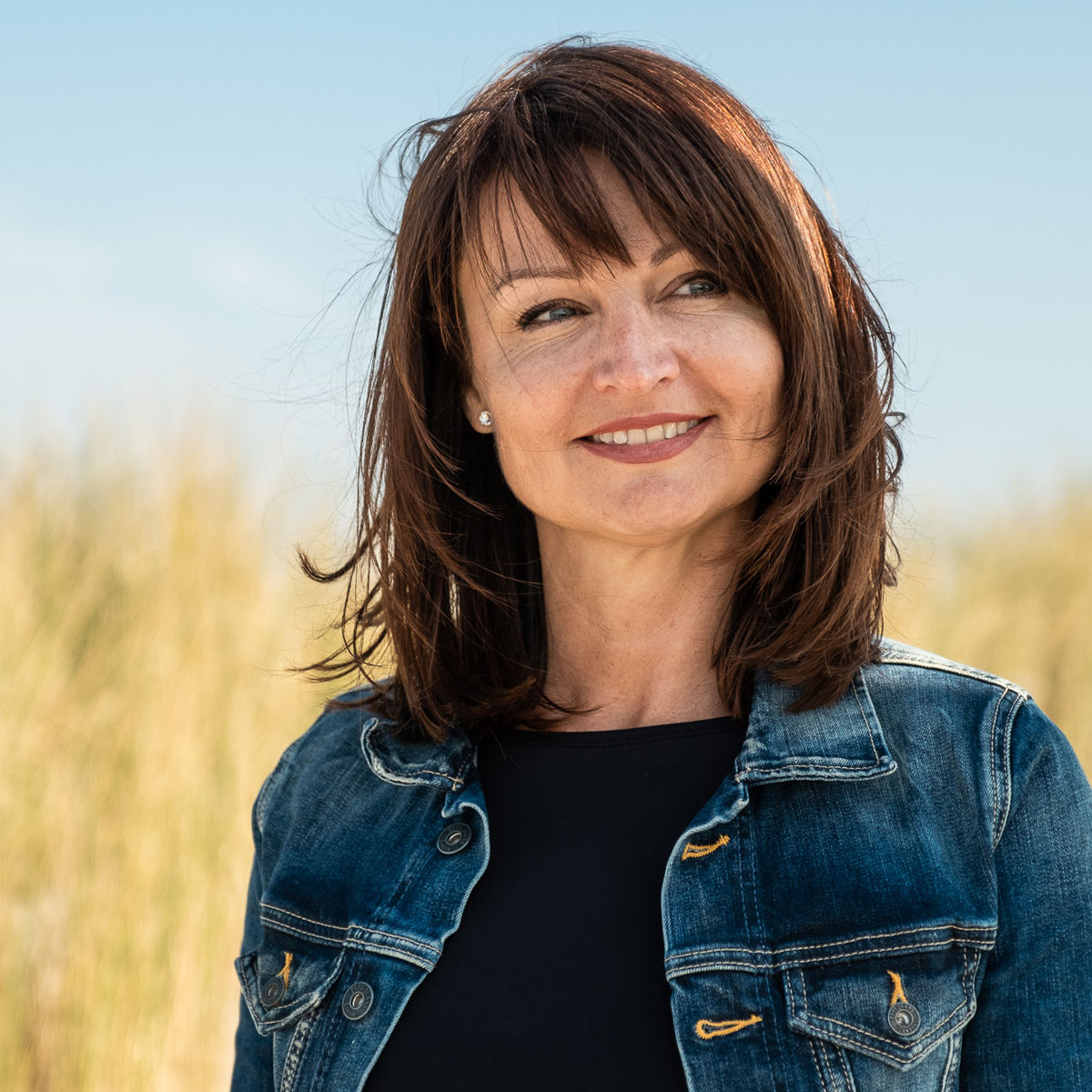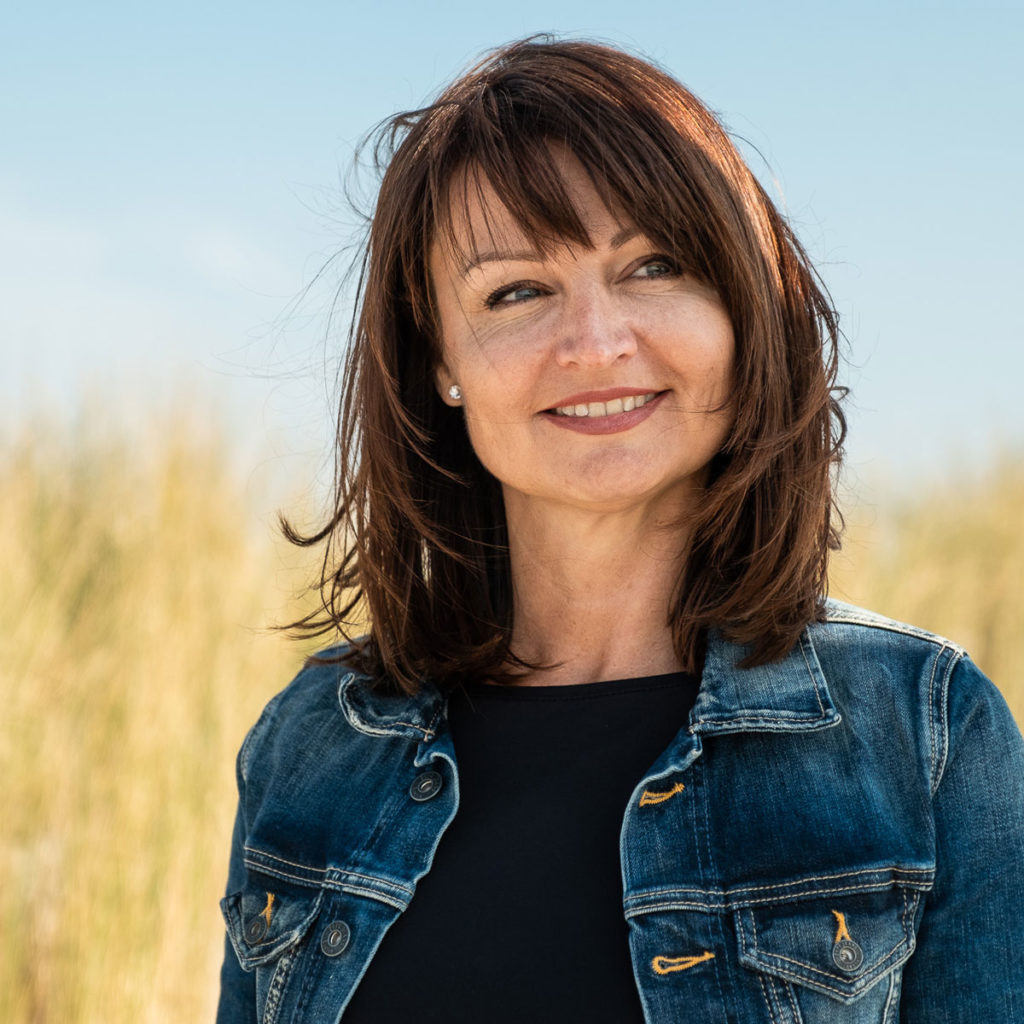 I decided to found this community in January 2021 because I felt the urgent need to encourage women to express their authentic leadership style without adapting to the patterns of a male-dominated business world.
Maybe to some of you, this sounds a bit radical, but I believe that female leadership is the biggest untapped potential that we have in this world. And I am not speaking about percentages in leadership teams. I speak about bringing in our perspective by deploying our true authentic leadership style. 
I have been a female leader in the corporate world for over 20 years and most of the time I was so focused on achieving my professional goals that I did not question the (missing) opportunities of being fully myself. I tried to fit in, to please and the higher I climbed up the ladder, the more I played the role of what in my opinion a successful businesswoman should look like. 
Only when I decided to give up a well-paid job in 2018 to follow my calling of empowering other people to thrive, I realized how much my way of being at work had been biased throughout my whole career by my wish to adapt to behavioral patterns in the corporate world that were not mine – patterns, most of which had been shaped by men.
​I also realized that despite my successful career (I had the chance to excel in a C-Level role for several years), I never had the feeling of fulfilling my full potential and I was never fully satisfied with my achievements.
​But one thing I knew: It is in our own hands to change our destiny. We can decide how we want to feel and act and we are all the creators of our future. We do not need to adapt, please or apologize for being too "female" (and what exactly this means is unique to each one of us…).
​This is the message that I want to bring to you. With this community, I want to bring more self-empowerment, authenticity, and joy to women from all over the world. I am not a native speaker and the majority of our community members aren't either, but we all have something to say and an incredible amount of common ground. We all have a voice and valuable insights to share.
​The group is still in the build-up phase and I am not charging any membership fees. However, when a program has quite some "meat on the bone", I ask those of you who want to participate for a little contribution to participate to the costs of getting this running.
​But more importantly, I need your help to make it fly!
​Spread the word around you, join our LinkedIn group and post own content there, follow our podcast or YouTube channel and last not least join some of the online events when you have a bit of time in your agenda!
​I am looking forward to getting to know you personally!
​Warm regards,