Empowering Female Leaders
If you find yourself fatigued by the lack of acknowledgment and appreciation for your diligent efforts, or if you aspire to embody unwavering confidence and courage in expressing your truest self at work you have come to the right place.
You're not here by coincidence
The days of feeling invisible, underrated, and overlooked are over.
If you are an ambitious women who wants to create a your career and life on your own terms and finally land that leadership spot you're after, you've come to the right place.
Be bold. Be daring. Shine bright.

Want to get REGULAR tips & tricks?
Get amazing content by signing up here!
We believe that the world needs more women who are not afraid to take the lead to achieve their dreams. At Empowering Female Leaders, we provide a platform for women to unleash their true potential, by tapping into their inner resources and unleashing their unique leadership styles.
Our approach is focused on facilitating mindset shifts that enable women to overcome the root causes of their struggles and embrace their full potential. We create both physical and virtual spaces where women can connect, collaborate and learn from each other, while experiencing a deeper sense of self-awareness and self-discovery.
With our vibrant MeetUp groups in Dubai, UAE and Zurich, Switzerland, we create an international movement of women who support and inspire each other to become the best version of themselves. Join us in this exciting journey and take the first step towards unlocking your true potential as a female leader by signing up to one of our regular masterminds and free training!
BE BOLD. BE DARING. SHINE BRIGHT.
In EMPOWER U sessions, we guide you through a series of brainstorming exercises designed to help you develop strategies for becoming more confident and assertive in everything you do
Our RISE & THRIVE sessions are free mini-trainings of one hour to provide you with compelling insights and practical tips to improve your leadership and communication capabilities.
RECENT APPEARANCES OF ULRIKE
Are you a successful female leader and like to share your experience and insights on our podcast? Let's get in contact!
The Empowering Female Leaders podcast is free! to listen on all your favourite channels. Subscribe and don't miss any of the shows: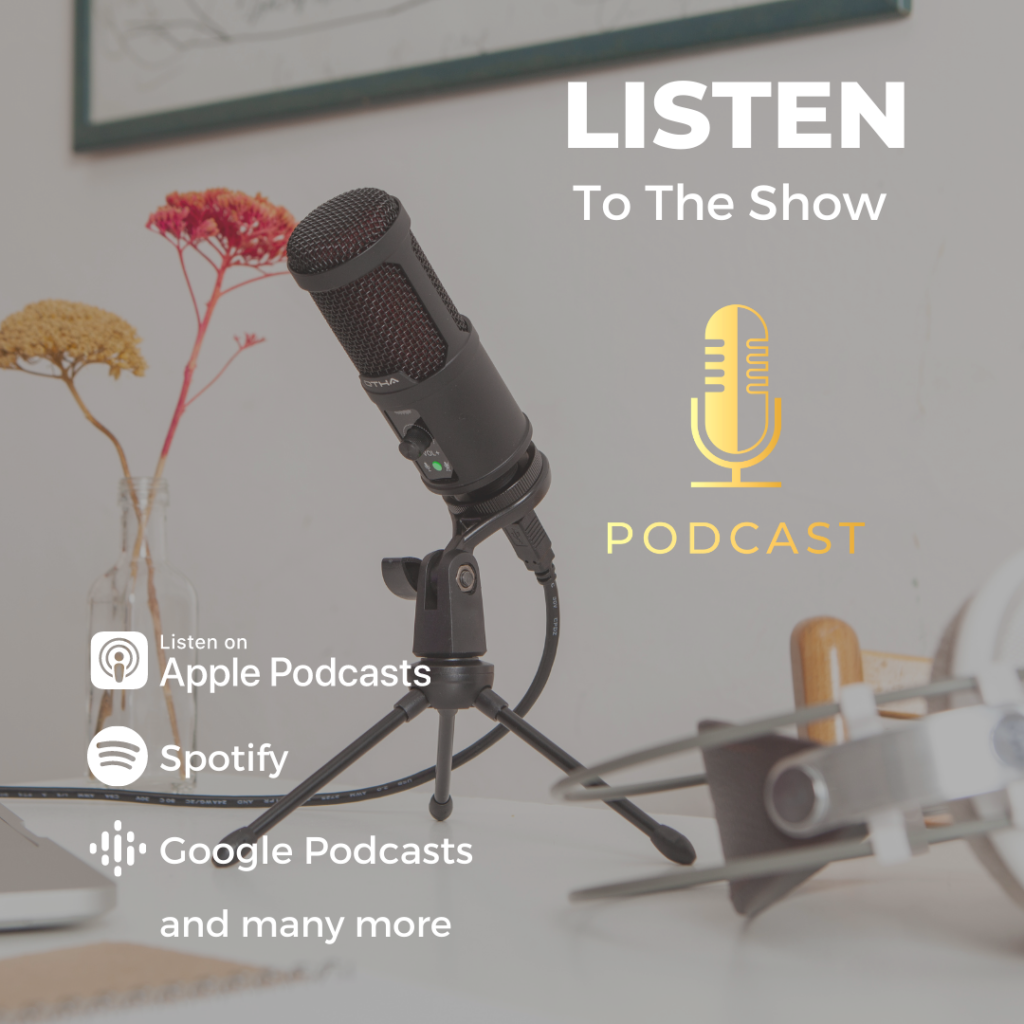 Want to register for an upcoming workshop session? It's easy:
Just send me a direct message on LinkedIn or via E-Mail and you'll receive your access details.
Why you can trust me? Read about my personal story here: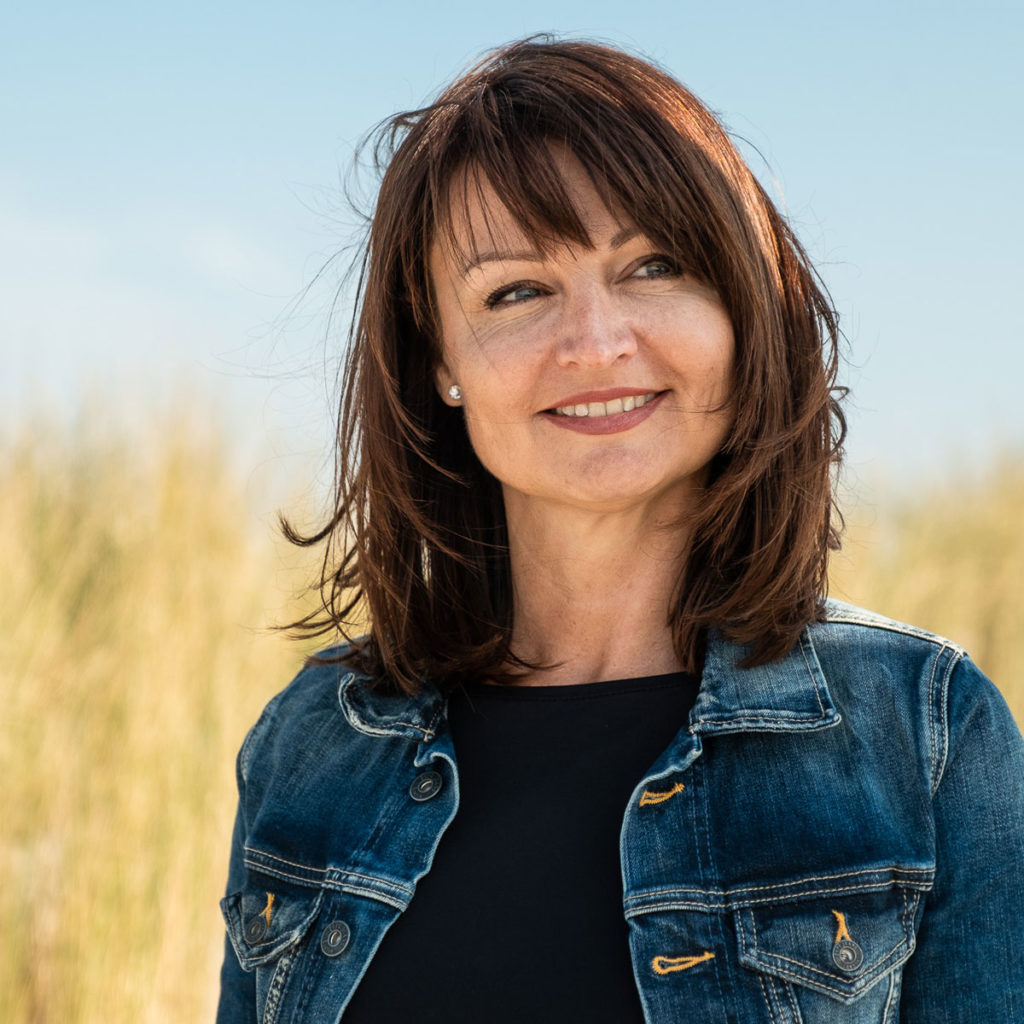 I decided to found Empowering Female Leaders in January 2021 because I felt the urgent need to encourage women to express their authentic leadership style without adapting to the patterns of a male-dominated business world.
Maybe to some of you, this sounds a bit radical, but I believe that female leadership is the biggest untapped potential that we have in this world. And I am not speaking about percentages in leadership teams. I speak about bringing in our perspective by deploying our true authentic leadership style. 
I have been a leader in the corporate world for over 20 years and most of the time I was so focused on achieving my professional goals that I did not question the (missing) opportunities of being fully myself. I tried to fit in, to please and the higher I climbed up the ladder, the more I played the role of what in my opinion a successful businesswoman should look like. 
Only when I decided to give up a well-paid job in 2018 to follow my calling of empowering other people to thrive, I realized how much my way of being at work had been biased throughout my whole career by my wish to adapt to behavioral patterns in the corporate world that were not mine – patterns, most of which had been shaped by men.
I also realized that despite my successful career (I had the chance to excel in a C-Level role for several years), I never had the feeling of fulfilling my full potential and I was never fully satisfied with my achievements.
But one thing I knew: It is in our own hands to change our destiny. We can decide how we want to feel and act and we are all the creators of our future. We do not need to adapt, please or apologize for being too "female" (and what exactly this means is unique to each one of us…).
This is the message that I want to bring to you. With Empowering Female Leaders, I am bringing more self-confidence, authenticity, and joy to women from all over the world. I am not a native English speaker and the majority of our community members aren't either, but we all have something to say and an incredible amount of common ground. We all have a voice and valuable insights to share.
Join us in  our LinkedIn group, follow us on Instagram and sign up for our podcast, and last not least, step into your full power by joining our online courses and live classes!
I am looking forward to getting to know you personally!
Warm regards,

Not sure where to start? Get my free e-book:
Top 10 Achievers' Lessons!
E-Book:
Top 10 Achievers' lessons
This E-Book will share with you 10 powerful lessons you need to
understand to flourish and finally land that leadership spot you've been after. 
Being seen and recognized for your competencies can sometimes appear to be a strenuous task as you may feel that it involves all sorts of hurdles. Yes, it is a challenge, but it is nonetheless one that can be overcome. 
It starts with you, on the inside, and it transforms into actions and behaviors that grasp the attention of others and put you into this sweet spot to land the job of your dreams. 
This is a skill that you can learn, and this is what this book will begin to teach you. Learning to position yourself as a leader is a process that involves many steps and significant personal development work, but it is possible. 
Get free tools and special discounts for upcoming events via E-Mail - simply and timely
Subscribe to the E-Mail Updates for Empowering Female Leaders
SHORT & CRISP ONLINE SESSIONS
Get into action mode NOW and connect with women from around the world in my free LIVE workshops online.

Find out about the one thing that will empower you to finally being seen and recognized for your competencies Free of charge
From May 11 to June 8: every Wednesday at 6.00 pm CET. Sign up by clicking here or by sending me an Email: contact@ulrikeseminati

Find out why hard work alone will never get you where you want to be Free of charge
From June 9 to July 7: every Thursday at 7.00 pm CET. Sign up by clicking here or by sending me an Email: contact@ulrikeseminati.